Celebrating 45 Years of Heartfelt Connections with Community Home Child Care
Wednesday, September 13, 2023
Last Friday we had the pleasure of commemorating 45 wonderful years of Community Home Child Care with a celebration at Storybook Gardens. Gathered with nearly 180 families, friends, and supporters of our program, we shared in the joy of play and in the excitement of nurturing and rekindling relationships.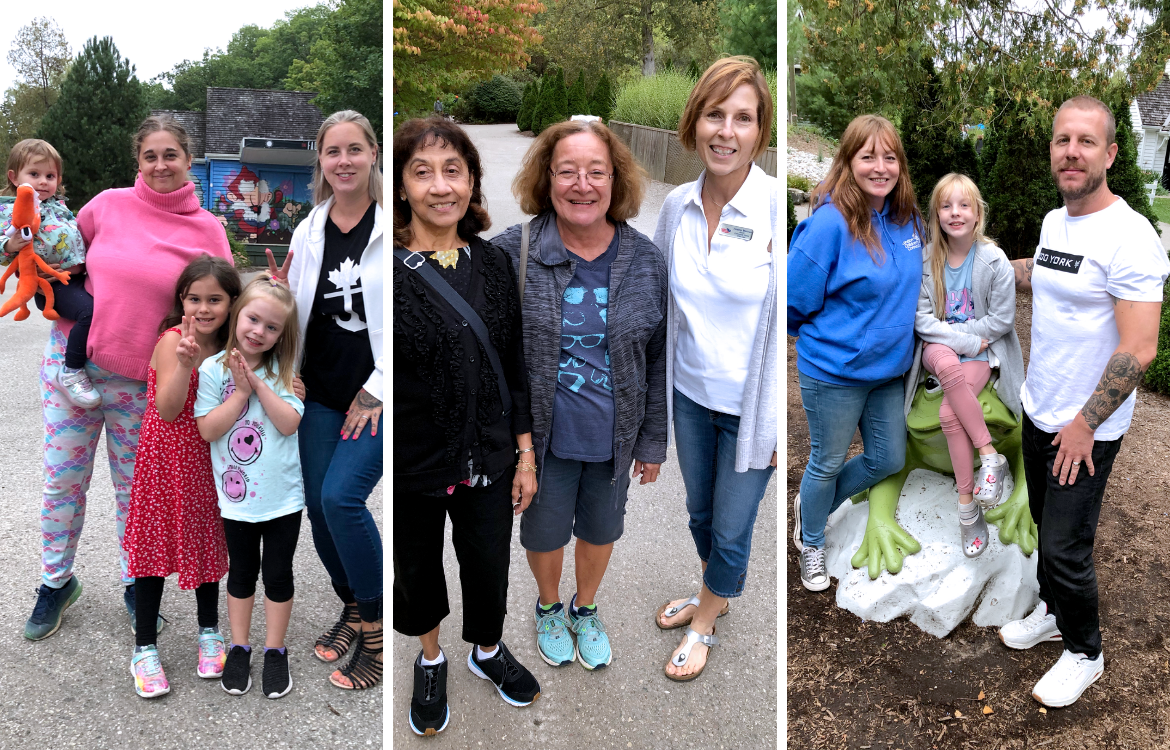 Community Home Child Care is special for the unique relationships that form between the Providers, children, and their families. These bonds frequently withstand the test of time. With small program sizes, we can foster one-on-one interactions that lead to the truly exceptional experiences that are foundational to children's learning. It's no wonder we fondly refer to our programs as a "home away from home"!
Over these 45 years we have experienced so much wonderful change in our program, and in the past five years since our last celebration, we have witnessed incredible growth. With 66 dedicated Home Child Care Providers and 4 Home Child Care Coordinators, we are setting new records for our program.
The recent implementation of the Canada-Wide Early Learning Child Care plan (CWELCC) has helped to increase awareness of our program, and demand for child care spaces is greater than ever. Through 45 years of transformation and expansion, our program shows no signs of slowing down! 
We want to extend our heartfelt gratitude to our wonderful families, Home Child Care Providers, and the entire Community Home Child Care Team. Your dedication and support are the backbone of the high-quality care offered in home child care programs.
A special thank you to MPP Teresa Armstrong for sharing her support for our program milestone. And a thank you as well to everyone who joined us for our celebration! We look forward to sharing many more joyful celebrations with you in the future.